This option is used to define your pay cycle frequency i.e. weekly, bi-weekly, etc.
▪Select the Config menu.
▪Select the Setup menu.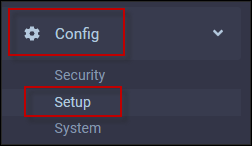 ▪Select Pay Cycle Setup.
The following screen will appear:

Adding a New Pay Cycle
To add a new pay cycle:
▪Click on the Plus icon.
A new line will be displayed at the bottom of the grid.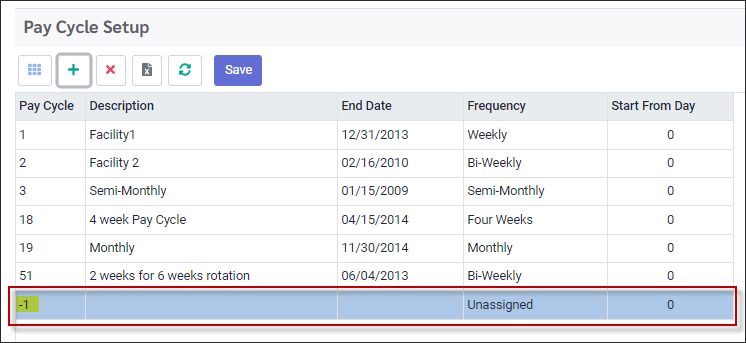 Enter the Pay Cycle Description.
▪The Pay Cycle number will be auto assigned for you after you save the setting.
▪Click in the End Date field and select the End Date. This pay cycle will start on (June 18th) the day after the end date you select.
▪Click in the Frequency field and select the frequency from the drop-down list.
▪For a semi-monthly cycle, enter the day of the month period is to start from.
▪Click Save.
The new pay cycle is now assigned the next code, in our example this is 52.
The new pay cycle is immediately available on Pay Cycle drop-down lists.
In this example we can see pay cycle 52 can be selected from the Employee Profile Pay Cycle drop-down list.