To access Holiday Groups to configure associated rules.
▪Select the Config menu.
▪Select the Setup menu.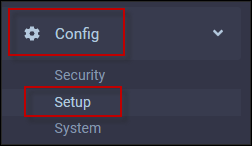 ▪Select Holiday Groups.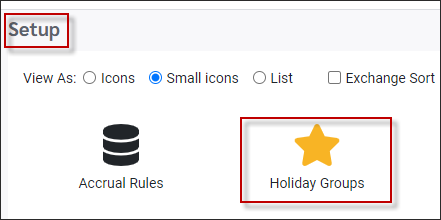 Click on the Holiday Group that you would like to configure the Credit Options for.
Click on the Holiday Rule tab.
The Credit Options allows the credit to be allocated to the employee as:
1.Credit the amount of hours earned to the Holiday field on the Time Card.
2.Credit the amount of hours earned to an Attendance Code to be paid.
3.Add the hours earned to a Time Bank for use at another time.
The credit can be applied for worked days and/or non-worked days.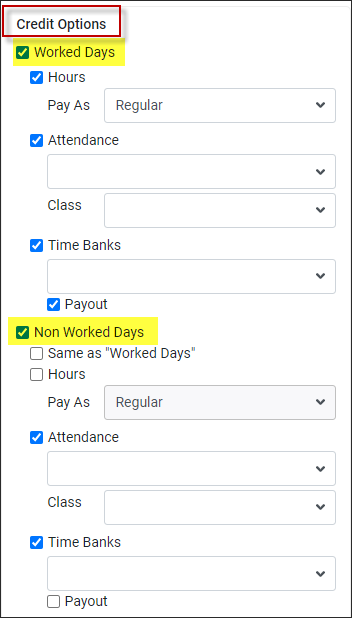 This area is used to define where the hours and/or pay for the Holiday calculation are to be applied.
When configuring this section both Worked Days and Non-Worked Days must be defined. The system will give you an error message if either is blank.
2 options are available to apply the holiday credit are an Attendance Code and/or Time Bank.
The Class option can only have one selection. User may either setup multiple rules for different classes or change the class when processing.
When configuring the Non-Worked Days if they will be the same as Worked Days, tick the box for Same as Worked Days.
Do not select the Same as Worked Days if the Attendance Code, Class or Time Bank options are to be different.
Pay As
Select from the drop-down list of options.
The Regular option is the standard configuration.
Attendance Code Option
When selecting a code from the drop-down list to update a bank, make sure the code is associated with the bank.
After processing the holiday calculation the Attendance Code will show in the attendance section of the Time Card.
Time Banks
A Time Bank can be used to bank the credit. In this example the Time Bank FLOAT has been selected.
Click on the drop-down arrow and select from the list of Time Banks.
Payout
Tick this option on to have the hours show on the Time Card as paid hours.