The system can be setup with multiple Holiday Groups for each year. Based on the union rules or contracts a group can be created with those holiday entitlements. Employees are then assigned a Holiday Group which their union/contract entitles them to receive. Holiday Groups are assigned to employees on the Employee Profile (See Employee Profile)
▪Select the Config menu.
▪Select the Setup menu.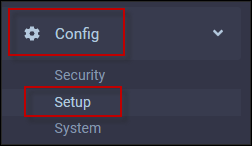 ▪Select Holiday Groups.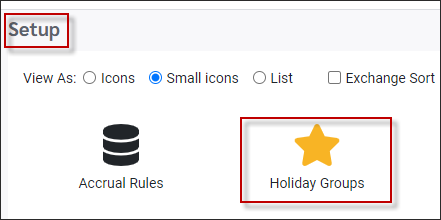 The Holiday Group screen is divided into two panels.
Left side: Lists the available groups and the number of employees assigned to the group. Right side: Lists the year(s) that are configured with holidays.