time bank reports
For toolbar icon functions please see Reports Functions Overview
Time Bank Report
Using selected columns for reporting, this report will provide a detail break down of the employee's Time Banks and can include items such as Earned Time, Taken Time, Balance, Residual, Liability ($) etc. for each bank.
Use the OESA / Expanded Form in the Bank section to print OESA details.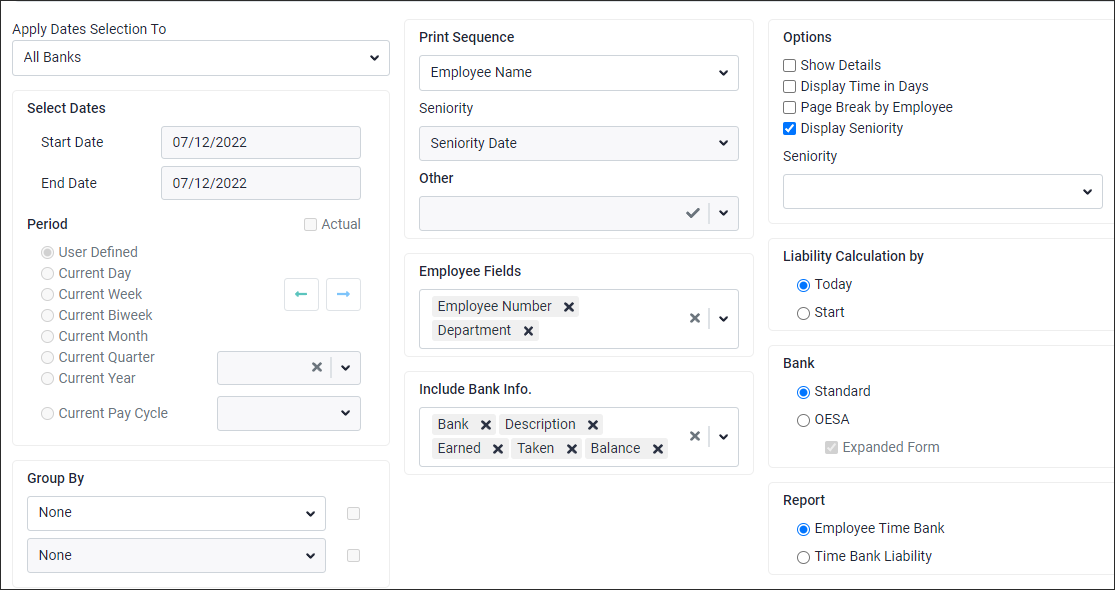 Time Bank Report - CSV
Maybe used with both Standard and OESA Banks, however, not with Expanded Form selected.
Set the Report Options, General tab – Preview as option to Special. To run the report, click on the Preview icon.
The Excel CSV file will be displayed in the bottom left corner of the screen.