The StaffScheduleCare reports all use the SSC Standard Reports toolbar.
This section will cover how to access the Reports and how to use the toolbar.
To access reports, select the REPORTS option.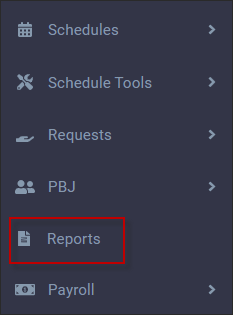 StaffScheduleCare reports are grouped by the areas listed under Groups.
The individual reports for the selected group are shown in the Reports section.
Any saved settings for the report are shown in the Report Settings column when the report is highlighted.