To send employees text messages, the Notification section of the Personal profile must be setup.
This includes the Short Message Service providers. (SMS Providers)
▪Select the Config menu.
▪Select the Setup menu.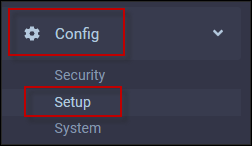 ▪Select SMS Providers.
The following screen will appear: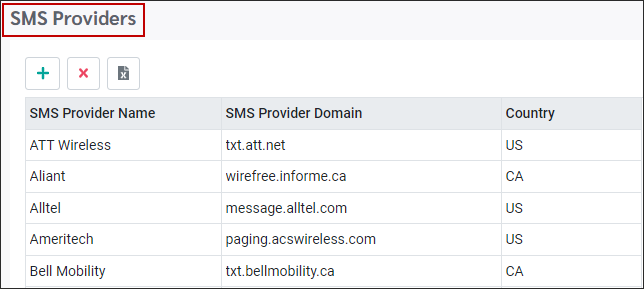 StaffScheduleCare comes with a pre-defined list of SMS Providers for your convenience.
Adding SMS Providers
To add a new SMS Provider, click on the Plus icon. (Add)

A new blank line will appear at the bottom of the grid.

▪Add the SMS Provider Name.
▪Navigate to Google and search for the Access Point Name (APN) for this provider.
Enter the APN in the SMS Provider Domain column.
▪Select the applicable country from the drop-down menu, i.e., Canada or the USA.
▪Click Save.
Please see Notification under Personal Info for information on configuring SMS at the employee level.