The General Ledger option is primarily used to set up codes for export into a payroll interface as an additional method of tracking and is normally associated with departments. When a General Ledger code must be exported into the payroll file the interface must be written to do so.
▪Select the Config menu.
▪Select the Setup menu.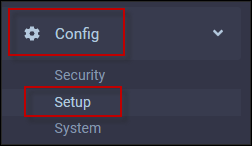 ▪Select General Ledger.
▪To add a new general ledger code, click on the Plus icon.
A new blank line will display at the bottom of the grid.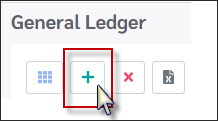 ▪Add a General Ledger Code (up to 10 alpha-numeric characters).
▪Add a description (optional).
▪All columns in red have drop-down list to select from. Click in the column to open drop-down list and make your selections.
▪Click Save.

Your new GL code will appear as shown: