Using their mobile or tablet, employees may submit a request for time off.
They can monitor the status of their request on either the device or StaffScheduleCare Employee Self Service.
Submit Time Off Request
▪From the main menu select the Time Off Request icon.
▪Tap on the green + to create a new request.
▪Use the calendar window to select your viewing range.

First step is to select the Attendance Code you would like to use.
▪Tap on the white area below the desired code.
It will be highlighted in blue and take you to the next screen.
Here you select the shift you would like to take off.
▪Tap on the check mark to highlight the shift.
▪Using the SWIPE at the bottom of screen to move right.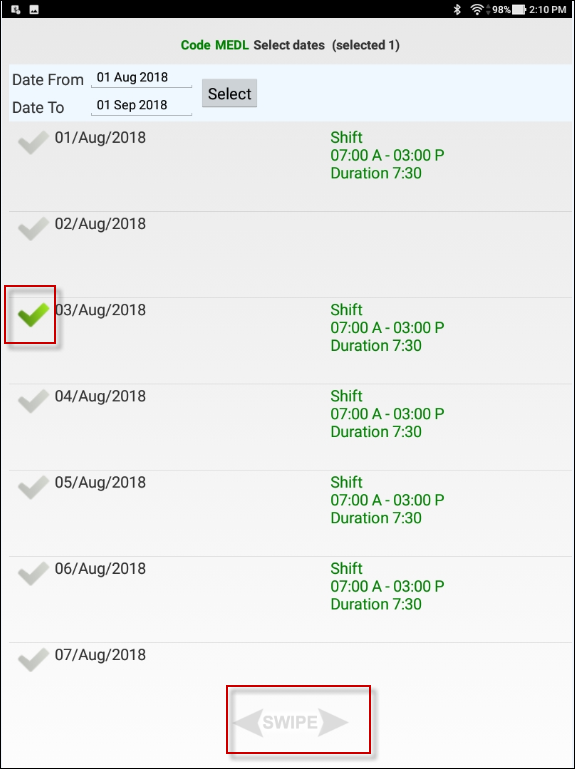 Enter either a full day or the hours you would like off. Enter a comment for the manger to see on the comment line.
▪Tap the Check when complete.
You will get a message letting you know the request has been checked or validated.
The error or warning message in this case is that the employee is already booked. This can be ignored.
▪To submit, tap Save.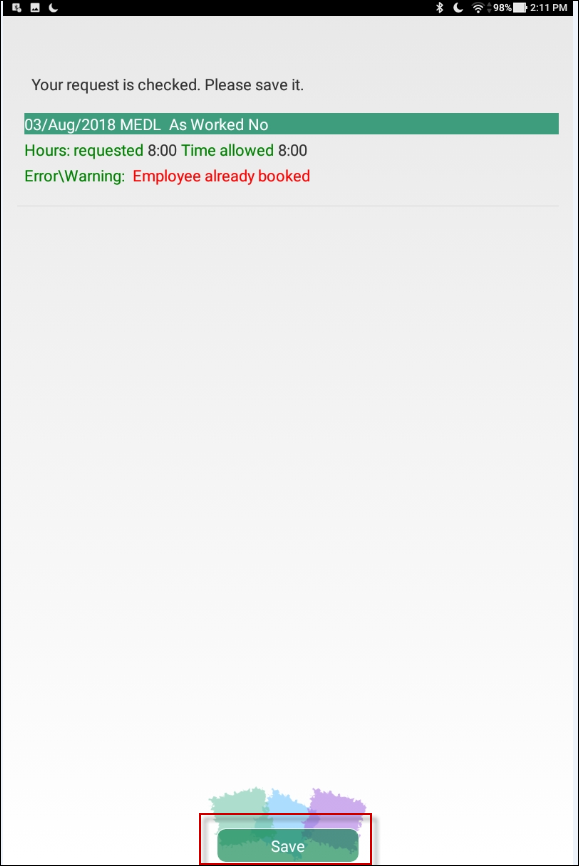 Your request has now been sent to your manager for approval. Note the Status is Unprocessed.
You may use the green arrows at the top left-hand corner to exit.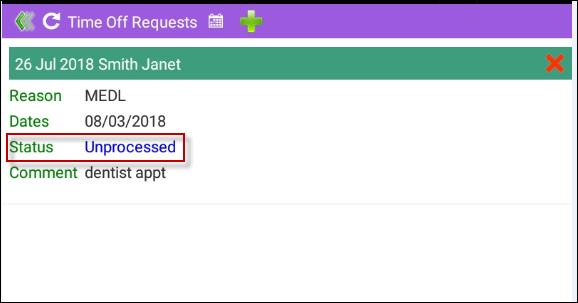 Once the manager approves the request the status will change, and your schedule updated.
Note below that the same request can also be viewed/managed from StaffScheduleCare.
Mobile:
StaffScheduleCare: