The schedules are used to maintain the daily and weekly complement of employees needed in your facility. The Master Schedule consists of lines created and assigned to the employees, which in turn are used to populate the Active and Daily schedules.
The Daily Schedule should be used for temporary, day to day changes only. Permanent changes should be made to the employee's Master Schedule line.
If Employee Self Service is activated, allowing employees to log in and view their schedules, managers have the ability to restrict how far out (by date) the schedules are visible.
To access the Daily Schedule:
▪Select the Schedules menu.
▪Select the Daily menu.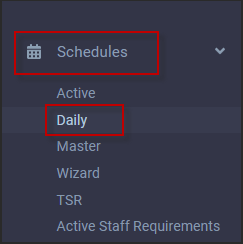 The Daily Schedule will appear: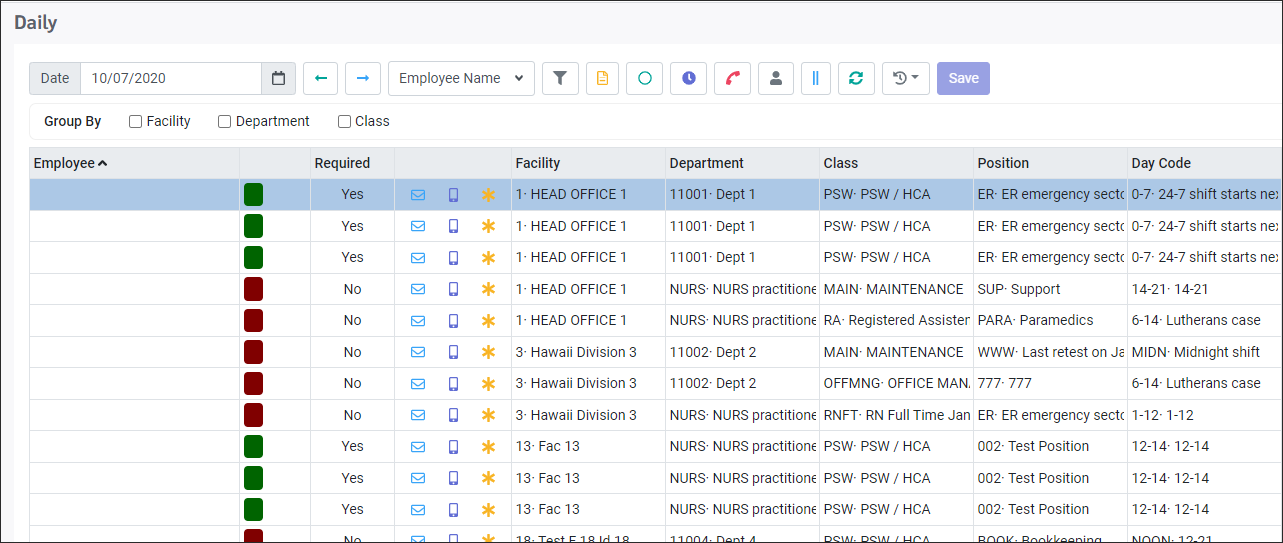 The Daily Schedule employee list for call ins will appear to the right.