For employees who will not have access to a Time & Attendance Terminal, our Mobile Punch feature is available.
Employees can send in/out punch times to the system through our Mobile App.
This feature is without geo-location verification functionality. It is simply a punch transaction and can be done from any location.
Mobile Punch Setup
Using a manager's login, sign into the SSC Mobile App. From the menu select the Configuration icon.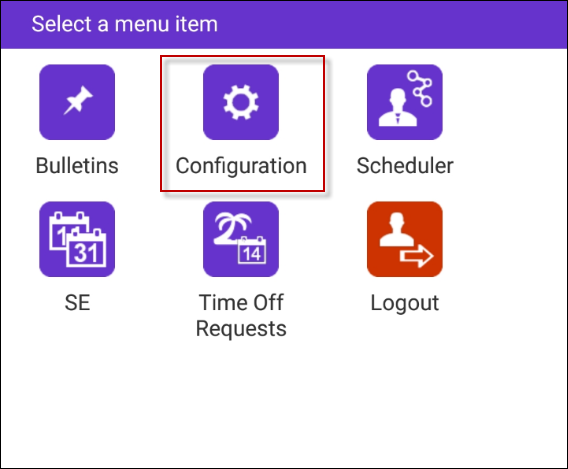 ▪Scroll the grey toolbar at the top of the page to the right until the Punch option is displayed.
▪Tap on the word PUNCH.
This screen allows the selection of the Mobile Punch feature.
▪Tap on Not in use.
▪In the pop-up window scroll down until Mobile Punch is highlighted.
▪Tap OK.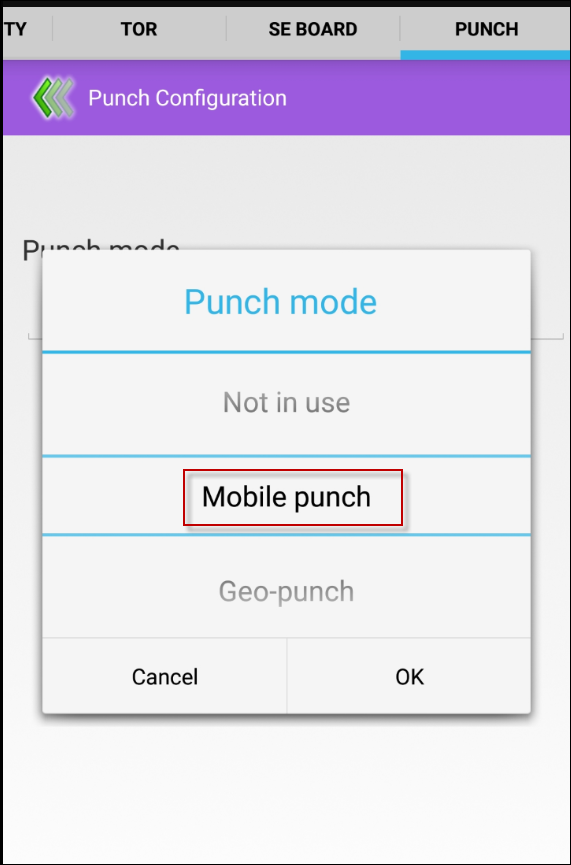 The screen will refresh showing the Mobile Punch feature activated.
Use the green arrow to return to the main menu.
Mobile Punch - Employee Punch In/Out
With the Mobile Punch active an employee can log into the mobile app to send an in/out punch back to the system.
The SSC Mobile Punch feature does not require GEO location. This option can be ignored. To remove this tap on OK. On the pop-up select Do not Show Again.
On the menu tap on the Punch In icon.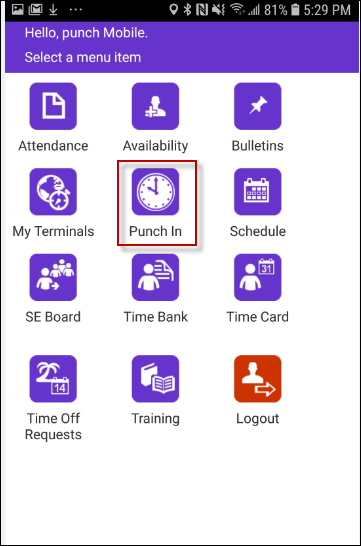 ▪To submit the punch, tap on Save my punch.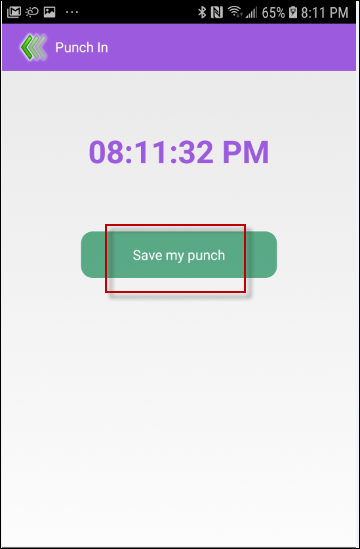 When the punch has been saved/submitted the app returns to the main menu.
A message is displayed confirming the punch was successful.