The Shift Exchange Wizard is used to exchange schedules between two employees.
IMPORTANT: Employees involved in a Shift Exchange must both be scheduled on the days to be exchanged.
Access the Wizard:
▪Select the Schedules menu.
▪Select the Wizard menu.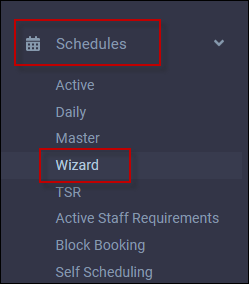 From the Wizard menu select Shift Exchange.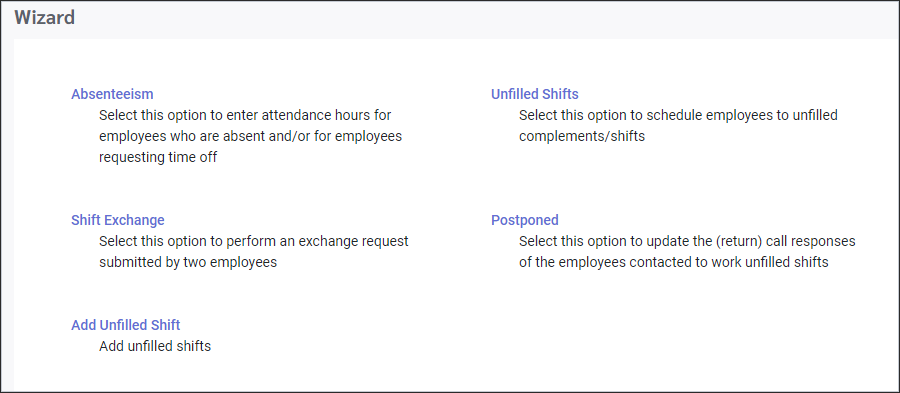 The following menu will appear:
Please note the Include in OT Restrictions tick box.
Unchecked means that the hours gained by the exchange will NOT contribute towards overtime.
▪Click in the Employee Requestor window to activate the Employee Panel.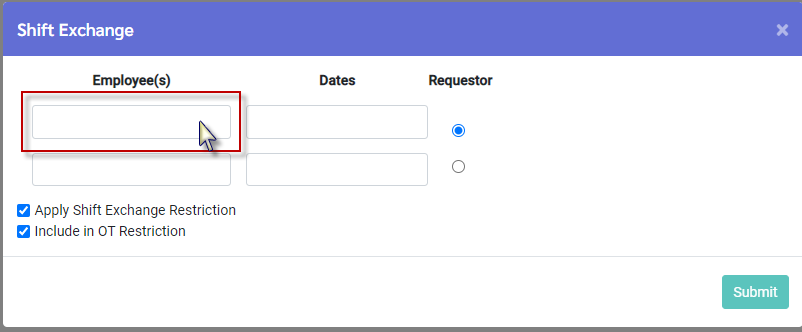 ▪Click on the Employee.
▪Click Apply.

▪Click on the Date window. The employee's scheduled days will appear bold. In our example we will select February 24th.
▪Click Submit.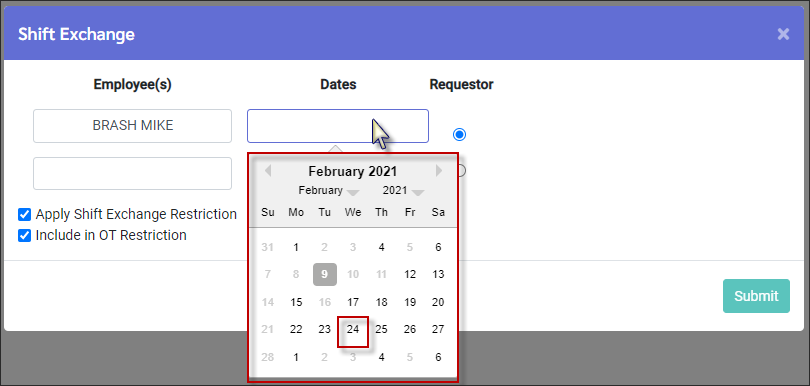 ▪Do the same for the second employee of this exchange.
▪Click Submit.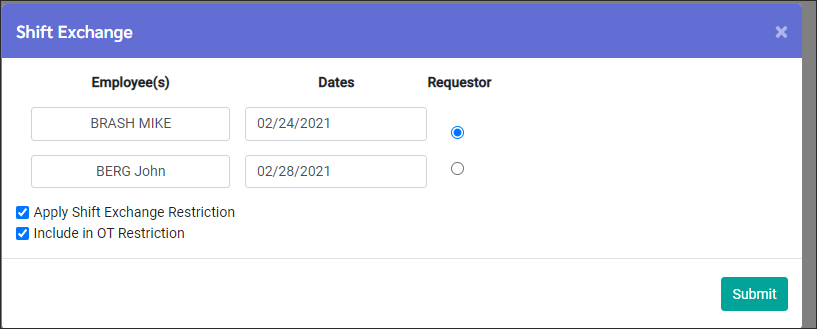 The Shift Exchange will be processed right away and appear on the schedule(s). See the employees' Active Schedule.