The Add Unfilled Shift option presents quick method to add a new unfilled shift.
Access the Wizard:
▪Select the Schedules menu.
▪Select the Wizard menu.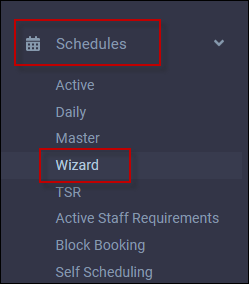 From the Wizard menu select Add Unfilled Shift.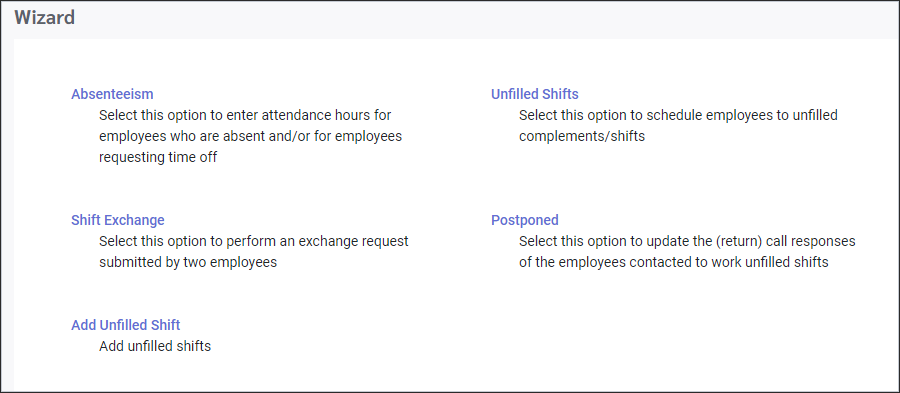 The following menu will appear:
▪Select the date the unfilled shift should appear (top left).
▪Click on the drop-down arrows in each field to make your selections from the list provided.
▪To start your selection again, click Reset.
▪Once all your shift requirements have been selected, click Apply.
Mandatory fields are highlighted red. If you do not populate a required field to system will pop-up a warning.
Return to the Wizard main menu and select Unfilled Shifts.
Here you can see the new shift added.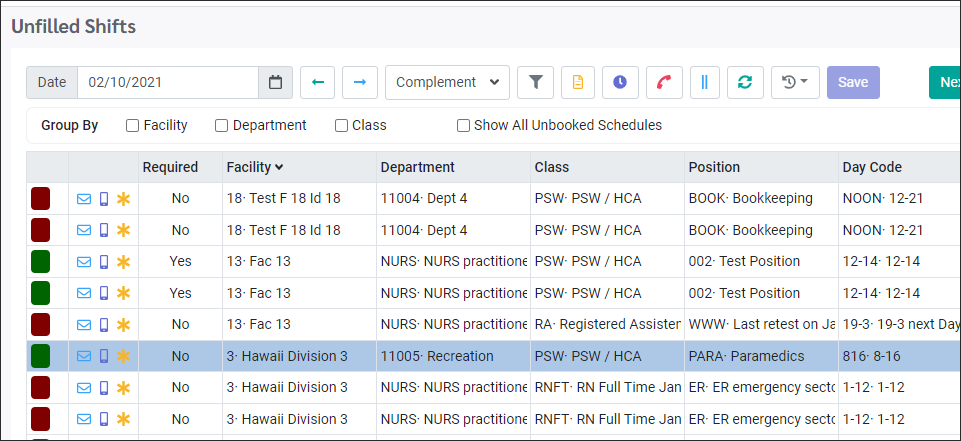 You may now proceed to fill the unfilled shift using the Wizard.